"A word fitly spoken is like apples of gold in pictures of silver." Proverbs 25:11
Your 1st Step in Knowing Jesus Christ, Yeshua HaMashiach ... as Your Own Personal Savior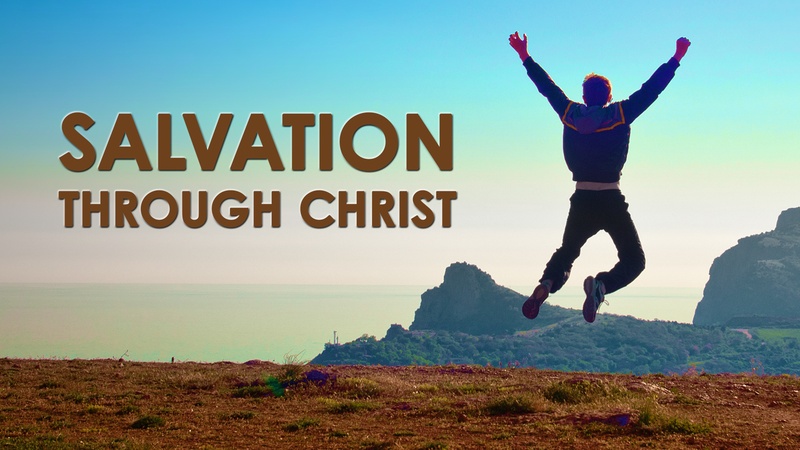 Salvation is provided by Jesus Christ, Yeshua & is a free gift given by YHVH God our Creator for those who will ask & repent & seek forgiveness of all their sins. You can be saved right now. You can be saved right where you are! This very minute!
How Can You Be Saved?
Come to terms of your exisitance & that it is not through your own plans & or abilities. Understand that you are a sinner (you are not right with God & do not have a relationship with God). That is the place to ... start!
"As it is written, There is none righteous, no, not one:" Romans 3:10
"For all have sinned, and come short of the glory of God;" Romans 3:23
That means everyone & that everyone ... includes you.
Understand that you will face judgement because of your sins (anything that is in your life that separates you from YHVH God).
"And as it is appointed unto men once to die, but after this The Judgement ..." Hebrews 9:27
"So then every one of us shall give account of himself to God." Romans 14:12
" ... And I saw the dead, small and great, stand before God; and the books were opened: and another book was opened, which is the book of life: and the dead were judged out of those things which were written in the books, according to their works. And the sea gave up the dead which were in it; and death and hell delivered up the dead which were in them: and they were judged every man according to their works. And death and hell were cast into the lake of fire. This is the second death. And whosoever was not found written in the book of life was cast into the lake of fire. Revelation 20:12-15
Realize that you or any one are not able to save yourself. And, all your hopelessness stems from being in the wrong kingdom. There are only two kingdoms & one is the Kingdom of God & the other is the kingdom of this world which is right now ruled by the enemy forces of darkness that are set against the Kingdom of God.
But we are all as an unclean thing, and all our righteousnesses are as filthy rags; and we all do fade as a leaf; and our iniquities, like the wind, have taken us away ..." Isaiah 64:6 and "Not by works of righteousness which we have done, but according to his mercy he saved us, ..." Titus 3:5
Understand that Jesus Christ died on the cross to pay for your sins & to restore you back unto the Kingdom of God.
"Who his own self bare our sins in his own body on the tree, that we, being dead to sins, should live unto righteousness: by whose stripes ye were healed ..." 1 Peter 2:24 " ... "And from Jesus Christ, who is the faithful witness, and the first begotten of the dead, and the prince of the kings of the earth. Unto him that loved us, and washed us from our sins in his own blood," Revelation 1:5
If you are being lead by God into repentance right now & you sense a moving in your heart that you have never experienced before & you want a personal relationship with God & His Son & Savior, Jesus Christ ... Prayerfully receive Jesus Christ by faith as your personal Savior in your heart right now.
"But as many as received him, to them gave he power to become the sons of God, even to them that believe on his name:" John 1:12
"And brought them out, and said, Sirs, what must I do to be saved? And they said, Believe on the Lord Jesus Christ, and thou shalt be saved, and thy house." Acts 16:30 & 31
"For God so loved the world, that he gave his only begotten Son, that whosoever believes in him should not perish, but have everlasting life." John 3:16
Salvation is purely trusting & receiving Jesus Christ as your Savior. Trusting in the fact that Jesus Christ died on the cross of Calvary to pay for your sins & to cleanse you from all your sins! It is also realizing there is absolutely nothing you can do to save yourself & you need to completely trust Jesus Christ to save you!
There isn't any church that can save you. There are no good works that will bring you Salvation. No matter how good you think your intentions have been or how despicable ... Jesus Christ is the only one that can bring you Salvation & change you from the inside out.
"For by grace are ye saved through faith; and that not of yourselves: it is the gift of God: Not of works, lest any man should boast. Ephesians 2:8-9 & "That if thou shalt confess with thy mouth the Lord Jesus, and shalt believe in thine heart that God hath raised him from the dead, thou shalt be saved. For with the heart man believeth unto righteousness; and with the mouth confession is made unto salvation." Romans 10:9 & 10
If you know you want & need Jesus Christ & His Gift of Salvation start with a repenting prayerful heart & pray:
FATHER GOD,
I recognize that I have been living my own life in my own ways & I have sinned & am a sinner without YOU. I need you in my life & ask to be forgiven of all my sins. I do acknowledge YOUR SON JESUS CHRIST who died & was raised from death to bring ME salvation & forgiveness of all my sins through his blood sacrificed on the cross. Please forgive me my sins & come into my life as my Savior. I need you Jesus Christ & want you to direct & guide my life from this point on. I ask this prayer in your name Jesus Christ & believe, with all my heart, that YOU, Jesus Christ are the Son of God & now my personal Savior.Amen.
From this point on allow Jesus Christ to direct you in your steps & in your Faith. Read your Bible, pray to God our Heavenly Father & seek the TRUTH that you need daily to live your new found Faith brought to you by Jesus Christ. Your new LIFE will never be the same again & that is the GOOD NEWS - the Good News of Salvation! Remember also, that you don't have to 'feel' any immediate difference or you may experience a complete awe inspiring earth moving miracle in receiving Jesus Christ as your personal Savior. But it ALL depends on where you are in the moment & what you personally need & remember, dear sister or brother ... that your Salvation does not depend on your feeling. It ALL depends on doing what God has already declared in His Word, the Bible. God said if you receive & trust in Jesus Christ you are saved. Notice it does not say you 'might' or 'could' be saved - but shall be saved.
"For whosoever shall call upon the name of the Lord shall be saved." Romans 10:13
"He that believeth on the Son hath everlasting life: and he that believeth not the Son shall not see life; but the wrath of God abideth on him." John 3:36
What should be done after receiving the Gift of Salvation?
Start reading the Bible. A good place to start is the New Testament. You will find strength & wisdom multiplied to your mind, your heart & your inner being. God will give you a true hunger for His Word. Pray before reading the Word & ask God to direct your reading sessions to please give you what you have need of from His Word.
"As newborn babes, desire the sincere milk of the word, that ye may grow thereby ..." 1 Peter 2:2
Start a prayer life. Talk to God like you do anybody else. You don't need long drawn out speeches. Be a regular person in real time. You can even start a prayer list to help you focus. Write your prayer list for your friends & loved ones that need to be saved. Pray also for your president & your country.
If you have needs, health, financial, marriage problems etc ... ask God to help you in each situation. Pray about everything, no need to be shy (God already knows anyway, but loves the communion with you in your prayers). Start you days with a good morning prayer & before you fall asleep at night say a thank you prayer for the day. There is no limit to praying. You will find many of your prayers answered right away & you will also find many prayers that will take more time & patience on your part. But you can never prayer too much. Your prayers will become your lifestyle & your lifestyle will effectually be grounded by your prayers.
"Evening, and morning, and at noon, will I pray, and cry aloud: and he shall hear my voice." Psalm 55:17
"Ask, and it shall be given you; seek, and ye shall find; knock, and it shall be opened unto you: For every one that asketh receiveth; and he that seeketh findeth; and to him that knocketh it shall be opened." Matthew 7:7-8
Don't be shy or afraid to tell somebody else about your Salvation. In fact you should speak about your Salvation anytime you can & provide a witness to the glory of Jesus Christ with you. Tell your family. Tell your friends. Tell the world! That is part of the reason for your Salvation ... to spread the Good News!
"And daily in the temple, and in every house, they ceased not to teach and preach Jesus Christ." Acts 5:42
Find fellowship with other BELIEVERS. Pray that you may be led to the right people, groups, church ... for YOU to grow in the Faith. Ask for the right brothers & sisters in the Faith that you will be able to talk with & pray with. But, don't forget to shine in your new found life & your personal relationship with Jesus Christ. Live your Faith no matter where you are planted in this life & you will continue to grow & be transformed into His image.
That is what Jesus Christ desires you to do.
"Let your light so shine before men, that they may see your good works, and glorify your Father which is in heaven." Matthew 5:16
Amen & Maranatha!
(please note: As you have read through this page you have noticed the 'names' used for God & for Jesus Christ: Yeshua, Jesus Christ & YHWH God. Know that the Hashem (original hebrew names) are used to draw attention to & to bring honor - not to divert or confuse - but to glorify our one & only true God and His Son)