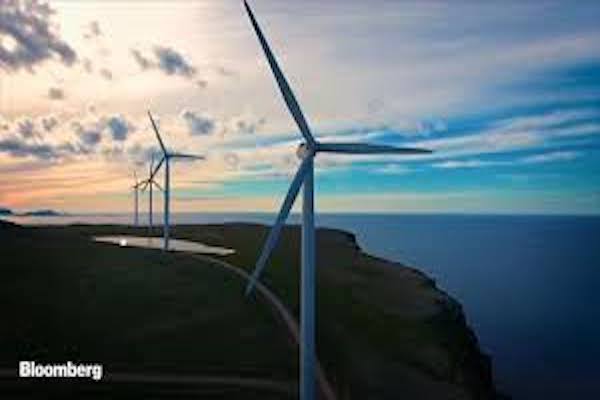 Eco-Friendly Wind Turbines Piling Up At Landfills
Blades for wind turbines, which the Biden Campaign has touted as "clean energy," are piling up at landfills because they can't easily be crushed, repurposed or recycled. To demonstrate the size of a typical blade, here's video of one being moved down the highway:
Because of their sheer size, worn-out blades are cut into three pieces and buried 30-feet deep at a landfill.
"The wind turbine blade will be there, ultimately, forever," waste consultant Bob Cappadona told Bloomberg. "Most landfills are considered a dry tomb."
That's because the blades are built to be hurricane-proof, not biodegradable. In fact, they're built with fiberglass so tough that disposal crews are forced to use diamond-tipped saws to cut them up.
"Tens of thousands of aging blades are coming down from steel towers around the world and most have nowhere to go but landfills," Bloomberg reported. "In the U.S. alone, about 8,000 will be removed in each of the next four years."
"…It's going to get worse: Most were built more than a decade ago, when installations were less than a fifth of what they are now."
In short, wind turbines have a major impact on the environment which, according to critics, is typically downplayed by its supporters, such as Joe Biden who was pushing wind turbines as "clean energy" during the third presidential debate.
"Many people don't realize this, but wind turbines require oil to operate," quipped the Center of the American Experiment. "Oil, which is often demonized by wind-energy advocates, is used to reduce friction in the wind turbine."
"It also keeps the gearbox clean and protects metals surfaces from corrosion, according to Wind Power Engineering. Oil is also flammable."
The outlet also reported that wind turbines aren't profitable on their own due to their setup costs, their loss of efficiency after 10 years, their 20-year average service length and their disposal costs.
"Wind power is entirely dependent upon government subsidies to be profitable," the Center of the American Experiment added. "Investors like Warren Buffett know this, and the wind industry does, too, which is why they are constantly lobbying to get the wind Production Tax Credit extended."