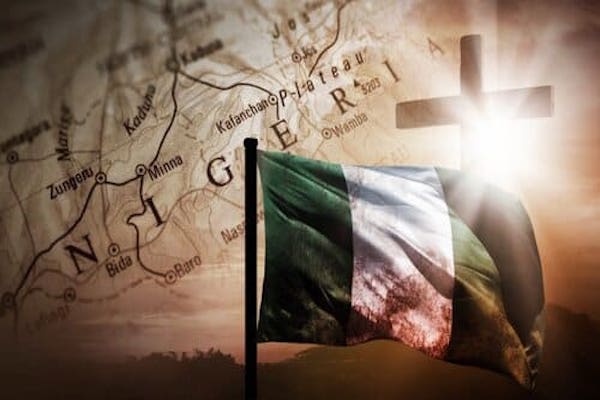 Report Sounds Dire Warning of Nigerian Christian Genocide
The wanton killing of Christians in Nigeria by extremist Muslims has been a "progressive genocide" that is growing, but with scant news coverage and a woefully inadequate response from the international community, says a report released yesterday by the Family Research Council.
Titled "The Crisis of Christian Persecution in Nigeria," the report laments the murders of some 1,200 Nigerian Christians in just the first six months of 2020 at the hands of violent Islamist groups including Boko Haram and the Fulani herdsmen. Nigeria's government has failed to intervene with any forceful measure and may be in some cases complicit in the genocide, the report says.
"This is in addition to 11,000 Christians who have been killed since June 2015," wrote Lela Gilbert, senior fellow for international religious freedom at FRC and author of the report. "Such violence has reached a point at which expert observers and analysts are warning of a progressive genocide—a 'slow-motion war' specifically targeting Christians across Africa's largest and most economically powerful nation."
The report comes as persecution watchdogs, human rights groups and at least two U.S. senators—Republicans Joni Ernst and Chuck Grassley of Iowa—have lobbied the White House to appoint a special envoy to address the crisis in Nigeria and the Lake Chad region.
Nigeria is about 53% Muslim and about 47% Christian, according to the report. In this century, verified reports of murders, rapes, mutilations and kidnappings of Christians in Nigeria have increased, accompanied by the torching of homes, churches, villages and farm lands, the report notes.
In the north, Boko Haram has terrorized the Christian minority. Farther south, Fulani Muslim herdsmen have run Christians off farming land, often killing them and burning homes and churches.
"The current bloodshed in Nigeria is simply unimaginable for most of us here in the United States," Gilbert wrote. "Even in our worst cities, we don't face the types of fears and threats Nigerian Christians face every day. For the sake of Nigeria, and the sake of humanity, we must urgently address this issue."
The report hearkens back to the Rwandan genocide in which a million people died in the spring and summer of 1994.
That genocide could be a taste of what will happen in Nigeria if the Trump administration doesn't soon act, former Virginia Republican Congressman and longtime religious freedom advocate Frank Wolf told a press briefing organized by In Defense of Christians in late June. Wolf championed the passage of the 1998 International Religious Freedom Act, which established the U.S. Commission on International Religious Freedom, now chaired by FRC President Tony Perkins.
"I believe it will lead to what has happened in Darfur and Rwanda; I give Congress an 'F.' It has failed," Wolf said. As long as the U.S. delays appointing a special envoy, "more people will die" and the stability of the region and possibly the continent will be jeopardized, he added.
"Not too long ago, we finally recognized that a genocide took place in Iraq—several years too late. May this not happen again," Gilbert pleaded in her report. "May our international Christian communities continue to work together to inspire and cajole our governments to bring this terrible carnage to an end—once and for all. And may our prayers—as well as demands—continue for immediate international action to stop the bloodshed."