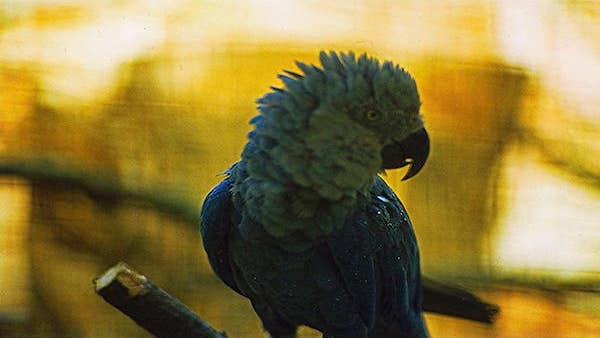 The Blue Macaw Parrot Made Famous In 'Rio' Is Officially Extinct In The Wild
RELEVANT MAGAZINE
---
In Rio, a blue macaw (known as a Spix's Macaw) named Blu voiced by Jesse Eisenberg flies from the U.S. to Rio de Janeiro because that's where the last female macaw lives. Hijinks ensue, but Blu eventually romances Jewel (voiced by Anne Hathaway) and the movie ends with the Spix's Macaw population flourishing once more. It's a happy ending, but it's not one the actual Spix's Macaw population got.
A global partnership of conservation organizations that protect bird species around the world called BirdLife International has determined that the Spix's Macaw has lost their fight for survival and is officially extinct in the wild, although a few still remain in captivity.
Many bird groups have been driven to extinction in recent years, but most of those groups have been contained to isolated islands, according to CBS News. The Spix's Macaw's demise is notable because they once thrived across South America, primarily in Brazil. Experts say deforestation was the primary culprit in the Spix's demise. Many animals are struggling to adapt with the rapid changes inflicted to their environment brought on by urban expansion and human-created climate change.
BirdLife International's study also found three other bird types — the Cryptic Treehunter, the Alagoas Foliage-gleaner and the Poo-uli — that are no longer with us.
And birds are far from the only animal struggling to survive in a quickly changing world. The situation remains dire for many different types of creature. For example, the global population of giraffes has dropped by an astonishing 40 percent over the last 30 years. They have gone extinct in seven different countries and have recently been declared officially endangered.